WE ARE CLOSE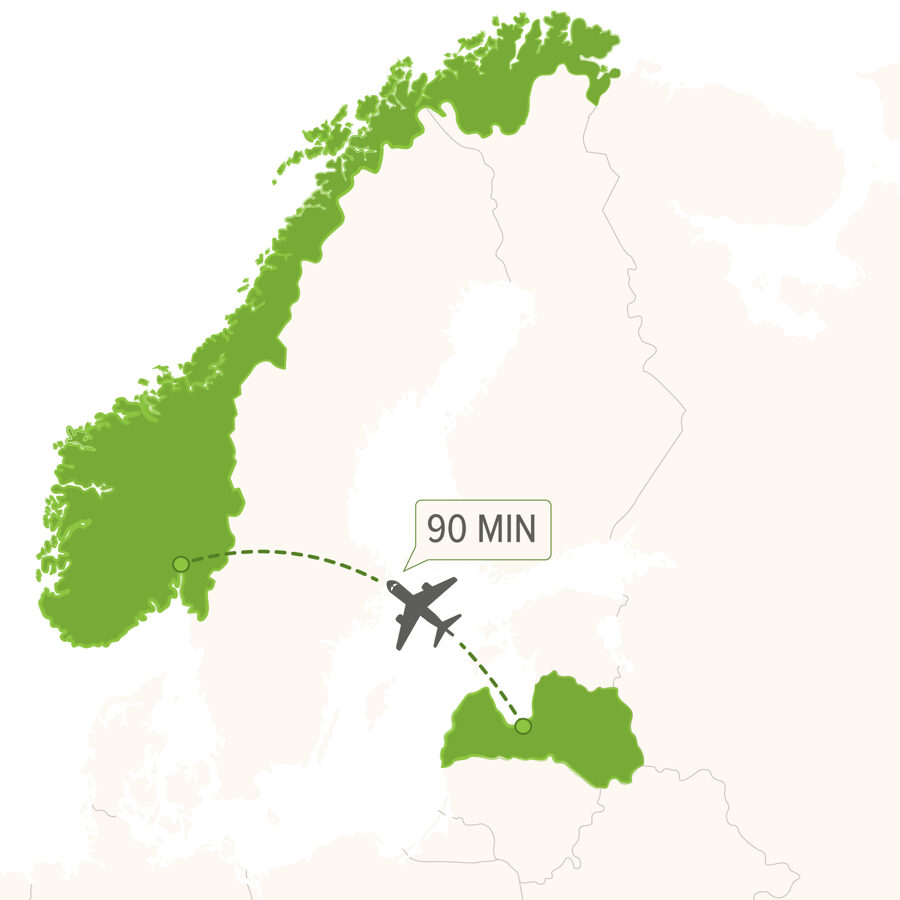 We can meet in person
The distance between Oslo and Riga, the capital of Latvia, is 843 kilometres.
By plane you can cover this distance in just 90 minutes.
If you buy a plane ticket in time, you can fly from Riga to Oslo for €11
Our manager can meet you in person in Oslo.